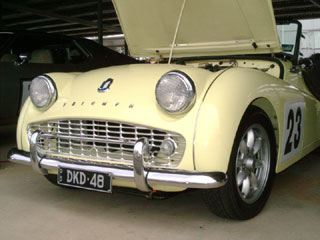 Who said you can't take a concourse TR3 out on the race track.
David Dumolo's absolutely lovely TR3
(I love the colour)
---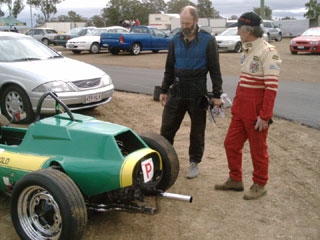 Alan Don (left) And Terry O'Beirne (right) looking at Alan's Formulea Vee
---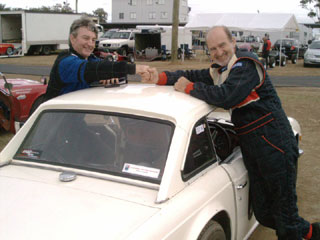 John Carson (left) and Brian Falloon (right) Talking about... Well i don't know what they were talking about but it John's TR6 may have overheard
---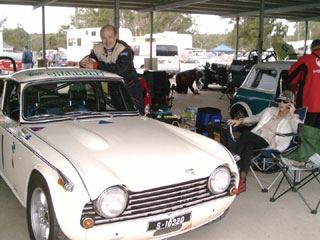 Brain Falloon and his TR5
---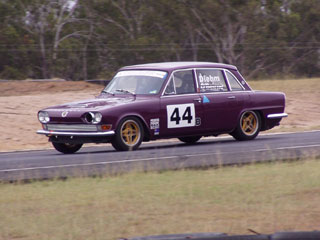 Old faithfull. Hey if you write the article you can put in pictures of your own car. So why is it missing a headlamp? you ask. There is a oil cooler mounted behind the missing headlamp and removing the headlamp helps get more air into the oil cooler.
---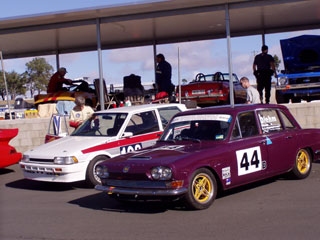 Terry O'Beirne's Group A Toyota Corolla and our Mk1 PI lining up for regularity round 1
---